eBook: Solve Cases Faster with AI
Police departments and law enforcement agencies are investigating cases that are ever more complex. Often, they face immense pressure to quickly review massive data sets to reveal key intelligence and leads to solve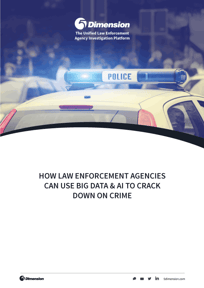 time-sensitive cases such as terrorism or mass shootings.
Other industries, such as healthcare and finance, have discovered that new technologies can be leveraged to solve these issues. The law enforcement world can also benefit from AI and machine learning to make investigative work smarter and faster, helping PDs and LEAs solve cases more efficiently.
In this eBook, we examine the following:
The main challenges PDs and LEAs

face

today in addressing massive data sets during investigations
How AI capabilities can help analysts crack cases faster to make communities safer
Fill out the form to download the full eBook to learn more.